About
Precision Recycling Industries
Precision Recycling Industries LLC was formed by its founder Bill Richardson in 2008. With over 40 years collective experience in the recycling and abrasives industries, Mr. Richardson and his partners have pioneered the growth of industrial recycled glass products in North and South America. With new distribution locations nationwide, PRI can now supply our products to customers from coast to coast as well as export overseas.
PRI's mission is to provide safe, sustainable recycled glass products that will meet the customer's strict performance requirements as well as adding a green component to their products.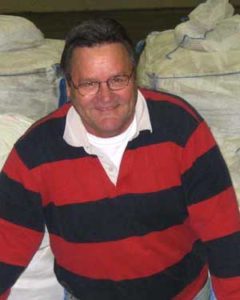 We don't make the products you make,
we make them
Greener

.

Use of Precision Recycled Fillers allows ourcustomersto help their clients meet Recycled Content requirements for LEED Certification
In 2012, we expanded our locations nationwide to better meet the needs of our customers for recycled glass media. Whether you have a need for recycled glass aggregate for terrazzo and stucco applications or you need precision milled recycled mineral fillers, PRI can meet your requirements.