Precision Mineral Fillers
Consistent, quality source of Functional Extender/ Additives
Precision Glass Media™ used in latex, urethane, foam rubber, adhesives, epoxy and other applications
PRI Fuma-Sil™ is a pure white fumed silica powder with excellent performance qualities in a variety of applications
Other fillers include, perlite sand, short strand fiberglass, nano glass
All of our performance additives come from 100% Recycled sources and consistently meet the rigid quality standards required by our customers ranging from #2 to submicron sizes.
Industries Served
Flooring
Building Products
Paint
Abrasives
Concrete
Coatings
Plastics
Rubber
Adhesives
Polymers
Refractory
Sealants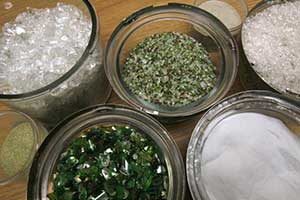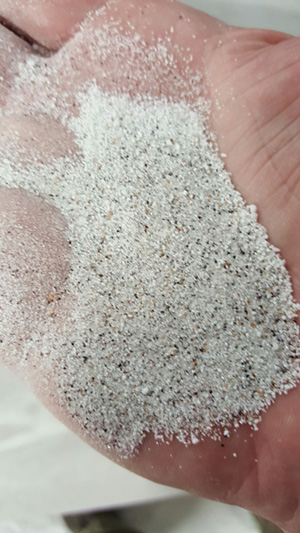 We don't make the products you make,
we make them
Greener

.

Use of Precision Recycled Fillers allows ourcustomersto help their clients meet Recycled Content requirements for LEED Certification
In 2012, we expanded our locations nationwide to better meet the needs of our customers for recycled glass media. Whether you have a need for recycled glass aggregate for terrazzo and stucco applications or you need precision milled recycled mineral fillers, PRI can meet your requirements.