Recycled Glass Aggregate
As a recycled glass aggregate, PRI's glass media not only provides color and beauty to countertops and flooring but adds a Green component to the products for LEED certification.
Our media meets the sizes specified by the National Tile and Mosaic Association (NTMA), sizes 000 through 2.
Our colors range from the standard green, clear and amber to more exotic colors such as blue, red, black and mirror. Custom sizes are also available.
Minimum orders of one pallet of 50lb. bags (2000lbs.) or one tote (2,500lbs.)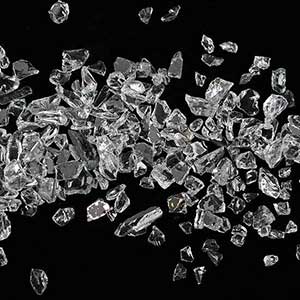 We don't make the products you make,
we make them
Greener

.

Use of Precision Recycled Fillers allows ourcustomersto help their clients meet Recycled Content requirements for LEED Certification
In 2012, we expanded our locations nationwide to better meet the needs of our customers for recycled glass media. Whether you have a need for recycled glass aggregate for terrazzo and stucco applications or you need precision milled recycled mineral fillers, PRI can meet your requirements.